Company today
"PERMANENT" CORPORATE GROUP


Our mission: we help industrial enterprises to maintain and develop production  by means of efficient technologies and quality products.
Implementation of various projects in modernisation, technical re-equipment, renovation of the installed production and setup of new production facilities. Implementation of Russian and foreign technologies. Comprehensive support: procurement of equipment, spare parts, consumables, personnel training, technology transfer.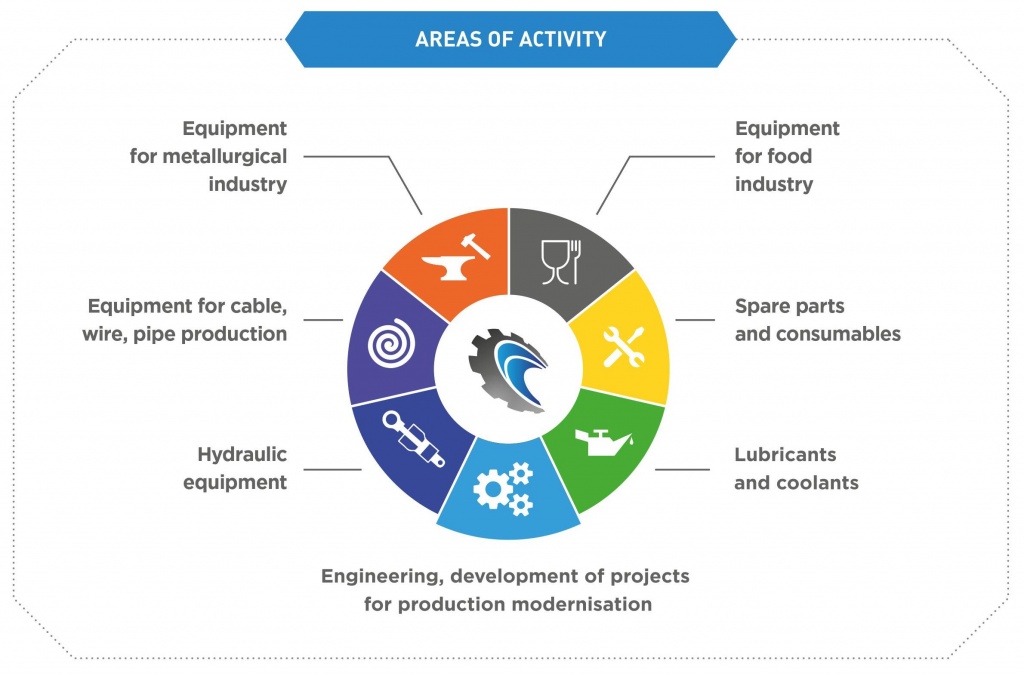 We successfully cooperate with a lot of enterprises within various industrial areas,
including businesses from Belarus, Kazakhstan, and Uzbekistan.
Among them  are companies from metallurgical, petrochemical, metal- and wood-working, printing and food industries, as well as producers of cable, paper and cardboard, packaging, and many others. Despite obvious production peculiarities, all producers' routine problems are essentially the same: procurement of spare parts, scheduled repairs, replacement of worn-out and obsolete equipment, expansion of production capacities and so on.

_____________________________________________________
As of today, our company's staff includes more than 70  highly qualified employees, among them engineers
with higher technical education and vast experience in various industrial areas.
Within over 25 years of market experience of PERMANENT Corporate Group more than 2,000 Customers entrusted us with their production tasks. Over 100 modernisation and new production projects have been implemented.
More than 3,000 deliveries are made every year.


For the years of work we have a solid accumulated experience and we may be useful to you in the following issues:

Production (industrial) engineering: analysis of the existing production, repair issues, modernisation, technical re-equipment, renovation and setup of new production facilities

more details



Implementation of Russian and foreign technologies


Search, analysis, selection of industrial equipment, spare parts and consumables


Comprehensive support: procurement of equipment, spare parts, consumables, personnel training, technology transfer
_____________________________________________________
PERMANENT Corporate Group is an exclusive distributor of a number of well-known European

manufacturing companies in Russia. Many years' successful collaboration and cooperation with European partners and financial institutions ensures to our Customers:
scrupulous and professional approach to a received Request

flexible payment system

warranty and post-warranty service

technical and information support

product quality confirmed by ISO certificates

access to a OEM database